Brolly bad show: Chinese sharing startup loses 300,000 umbrellas
Despite Sharing E Umbrellas initial setback, the companys founder still plans to roll out 30 million umbrellas across China by the end of the year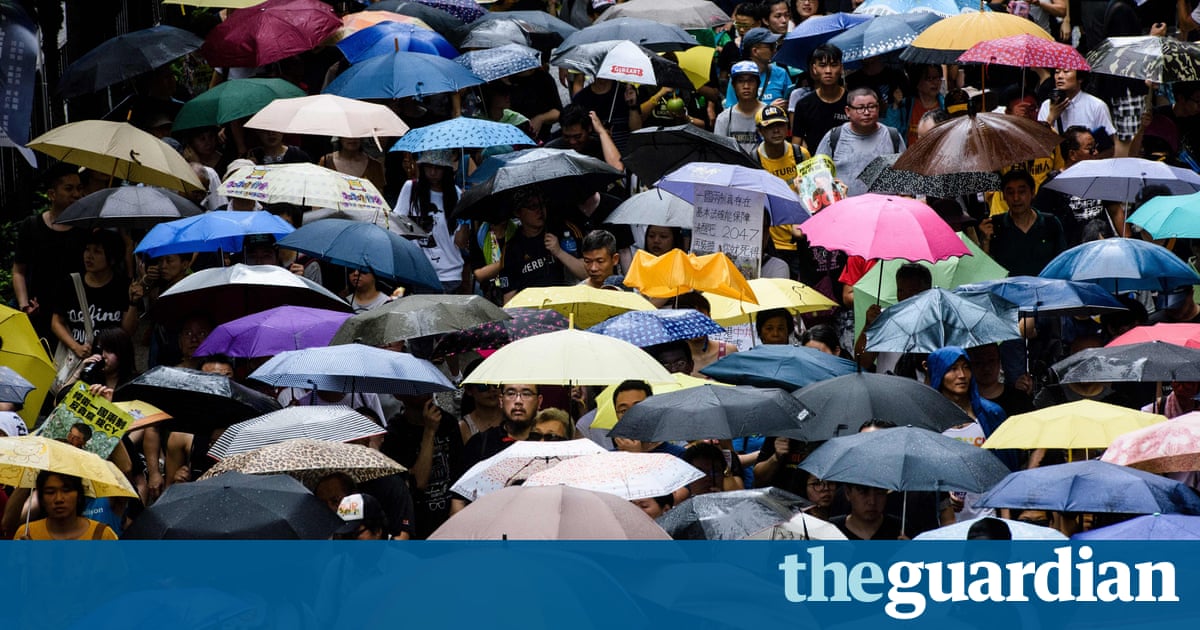 In China the sharing economy seems to have met its match after a startup that rented umbrellas in 30-minute blocks lost nearly all of its stock in just three months.
The company Sharing E Umbrella required a deposit of 2.20 per umbrella and charged about 6p for every half an hour of use, deducted from a minimum top-up of 1. Each GPS-enabled umbrella cost the company about 6.85.
In theory users would scan a code with their smartphone and receive a code to unlock a combination lock built into the handle. There was no penalty for an unreturned brolly, a factor that could explain the high incidence of missing umbrellas.
Despite Sharing E Umbrellas initial setback, the companys founder still plans to roll out 30 million umbrellas across China by the end of the year, according to local media.
We were all baffled by the model of dockless bike sharing; it made users think anything on the street can be shared now, said founder Zhao Shuping, according to The Paper, a state media website. But umbrellas and bicycles are not the same: a bike you can park anywhere but an umbrella needs a stand.
Sharing E Umbrellas investors are sure to be disappointed in May the company received 1.1m in funding. And it is not the only firm pushing the brolly-sharing revolution, with at least three other Chinese startups launching around the country.
Chinese versions of Uber and AirBnb have exploded in popularity over the past few years, and the country pioneered dockless bike sharing schemes where people could unlock bikes with their smartphones and return them anywhere. A few startups have even started sharing mobile phone charging banks.
Read more: https://www.theguardian.com/world/2017/jul/11/brolly-bad-show-chinese-sharing-startup-loses-300000-umbrellas