Gare du Nord evacuated in Paris after security concerns
Police were reportedly looking for three men thought to be dangerous, following similar sightings in Bordeaux and Marseille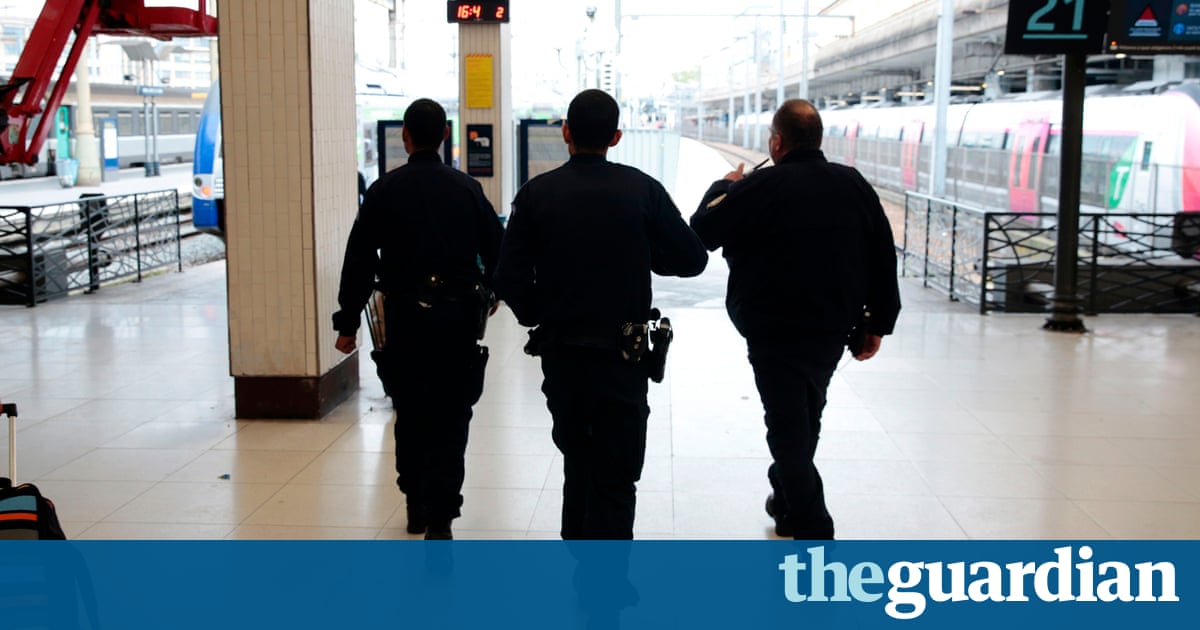 The Gare du Nord, one of Paris main transport hubs, was evacuated on Monday night as police carried out a security operation.
Footage posted on social media showed a large police presence around the station and local media reported that officers were looking for three men who were thought to be dangerous.
French police tweeted on Monday night that they were carrying out checks.
According to the local newspaper, Le Parisien, passengers were held on trains as the operation was carried out.
The paper reported that the names of three men had been handed to French security services by a foreign country and that those men had been spotted in Bordeaux and Marseille, as well as in the French capital. Police launched operations in response to each sighting but had not managed to catch them.
Dave James Phillips, a 39-year-old technology consultant from Britain, said he was getting off the last train in from London when he saw officers flooding the station.
There were police immediately, and a chap with his hand on his gun, said Phillips. As we were walking down the platform, one came down and said, Rapide, rapide. Out, out.
Phillips said police kept pouring into the station as passengers were hustled out, and police buses and unmarked cars were driving quite dramatically up the road.
At about 1am UK-time, police said the operation had finished and that things were gradually returning to normal in the area.
Read more: https://www.theguardian.com/world/2017/may/09/gare-du-nord-evacuated-in-paris-after-security-concerns