'I feel bombarded with to-dos': the hell of life admin and how to get on top
Errand paralysis might be the most boring and overwhelming anxiety of our age. How did we get so swamped?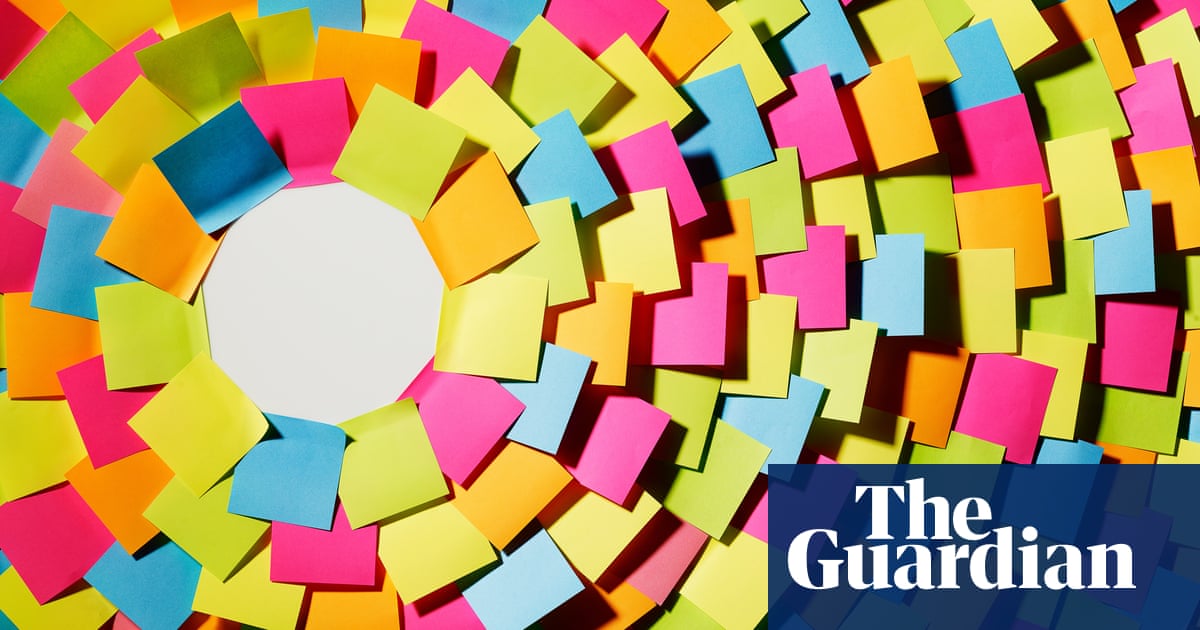 It was the eyes that I noticed first; where before hed made soothing eye contact, now he kept his gaze averted. What are you doing? I asked as he tapped at his computer.
Eyes down, he replied, Im taking you off the flight.
But… but I stuttered.
He handed my passport back. Im sorry, he said, looking at me, now flinty eyed. You cant go to India without a visa. Youll have to go back to London.
I was 18, in Schiphol airport, Amsterdam, not boarding the second half of my flight to Delhi. My mum had suggested I visit a travel agent before booking this three-week trip to the north of India and Id balked. Travel agent? Have you heard of the internet, Mum?
Id booked my flights and the hotel, and although I was dimly aware that I should get a visa, the website had a tiny script and the forms seemed difficult to navigate; I clicked away and decided it would all, somehow, just work out.
Of course, it didnt, because international travel rules are international travel rules. I flew back to London that same day, got a visa the next morning from the Indian consulate, and the day after boarded a new flight. Luckily, the flight I missed had been oversubscribed, so the replacement was free: the funds Id spent months scraping together were dented but not totally depleted, and I decided this was a learning experience.
The next time it happened, I was 28 and en route to Heathrow, to fly to Miami with my then boyfriend. Did you get your Esta? he asked.
Oh, I checked and I dont need one, I blithely replied.
You do, he said.
But… but
I felt the familiar sense of dread. The admin for this holiday had been on a list that included consolidating pension plans, going to the dentist, replying to at least eight emails from my accountant (I am freelance) and sewing up a hole in the arm of my favourite jacket. These were my non-crucial-but-stillquite-important to-dos (although that jacket still has a hole in it, two years later).
Im sure you know the feeling. According to one 2018 survey of 2,000 Brits, the average adult carries out 109 life admin tasks a year, from sorting out car insurance to paying council tax; about half the respondents admitted they struggled to keep up with household paperwork. Life admin might be at once the most boring and overwhelming anxiety of our age: look closely, and we are procrastinating and blind panicking our way into an organisational crisis.
The little jobs that fill the gaps in our days like sand between stones have always been a problem for me. Filling in the forms to pay the bills that will keep the lights on and the phone working. Buying milk. Signing up in time to get the best deal. When I was 18, this was forgivable: Id grow out of it. Ten years later, less so. Now Im 31, and my inability to manage life admin has become a shameful character flaw. I tell myself I am too self-involved and not practical enough, immature and lazy. The more debit cards I have lost (Im on my seventh for this year alone), the more bills I have forgotten to pay, the more I have started to see myself as a defective person. Im so silly, became Im an idiot, became I just hate myself sometimes. I work for myself, I pay my rent and I dont rely on anyone else for money; I even do work that I enjoy. By some standards, Im successful. But my admin ineptitude still makes me feel Im lacking a fundamental piece of the adult jigsaw.
The US academic and journalist Anne Helen Petersen recently diagnosed people like me with errand paralysis, a symptom of millennial burnout. She argues that the 2008 financial crisis, the decline of the middle class and the rise of the 1%, together with the decay of stable, full-time jobs, means our mental energy is fully trained on keeping afloat: we dont have the energy left for the smaller tasks. In this scenario, Im a victim of the always-on mentality that has come to define my generation. This analysis does help to alleviate some of my shame but it turns out that being bad at life admin isnt just a flaky millennial thing fully fledged adults suffer, too.
When Elizabeth Emens, a professor of law at Columbia University in New York and undeniable grownup, gave a lecture on the subject, she wondered if she might be making a huge mistake. It was different from anything Id written, or even heard presented, before, she tells me. But as she started speaking, an amazing thing happened: the law professors in the audience responded intensely to the topic. At the end, people approached me to say that it was as if I were seeing into their minds and marriages. Emens went on to turn her paper into a book, The Art Of Life Admin, a project which she says grew out of her own life. I was completely overwhelmed after my second child was born, with a whole lot of work that I didnt expect would go with parenting. I knew there would be diapers to change and mouths to feed, but it didnt occur to me that there would be so much paperwork. And mental labour. And it seemed largely an invisible part of parenting.
Kim Palmer, a 40-year-old CEO of a tech company from Kent, can relate to this. I have emails, WhatsApp, Slack, Trello. Bills come in different formats paper, email, I get notifications on apps. Trying to make sense of all that is really difficult. She recently sent her son to school in his uniform instead of fancy dress. I forgot, she sighs. Thats the second time this year he was meant to go in a dress-up outfit and didnt. I do feel bad but honestly, on the never-ending list of to-dos it was near the bottom. I know I should get more organised I have a friend who is amazing: her life is spreadsheet heaven. But running a business and a household, Ive found that unless I prioritise quite strictly, my mental health suffers.
Its the same for Kenny Mammarella-DCruz, a 55-year-old life coach. The worst thing for me is modern societys obsession with emptying the inbox and staying on top of all our communications. Everything seems to happen faster than the speed of light, he says. And its all automated bills, applications, reminders for medical appointments. I tried to do inbox zero for a time it was impossible: I was constantly missing deadlines. It was a nightmare.
Even professional administrators can be tripped up by personal tasks. Marie Richards, a 67-year-old retiree from Stratford-upon-Avon, spent the last 12 years of her working life as an administrator for Warwickshire police. But at home I never did my own paperwork, she tells me. We divided up the labour in the household; my husband did the paperwork and I attended to things related to our two daughters. I dont know, my brain just never worked that way. I never got things sorted in time. At work I was very good, but at home I switched off. When it came to pensions, though, Richards was adamant she would take charge. I did it all: the paperwork, telephone calls and anything that needed to be done online. If Im honest with you, I hated it. It made me incredibly anxious. Even now I hate receiving letters related to it, but I try not to put off opening them.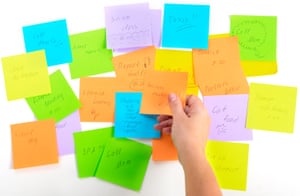 Read more: https://www.theguardian.com/lifeandstyle/2019/sep/07/i-feel-bombarded-with-to-dos-the-hell-of-life-admin-and-how-to-get-on-top