Trump tells tech CEOs that Washington needs to 'catch up with the revolution'
At a meeting with top tech leaders Trump promised a transformation of outdated federal technology, which astonishingly still includes floppy disks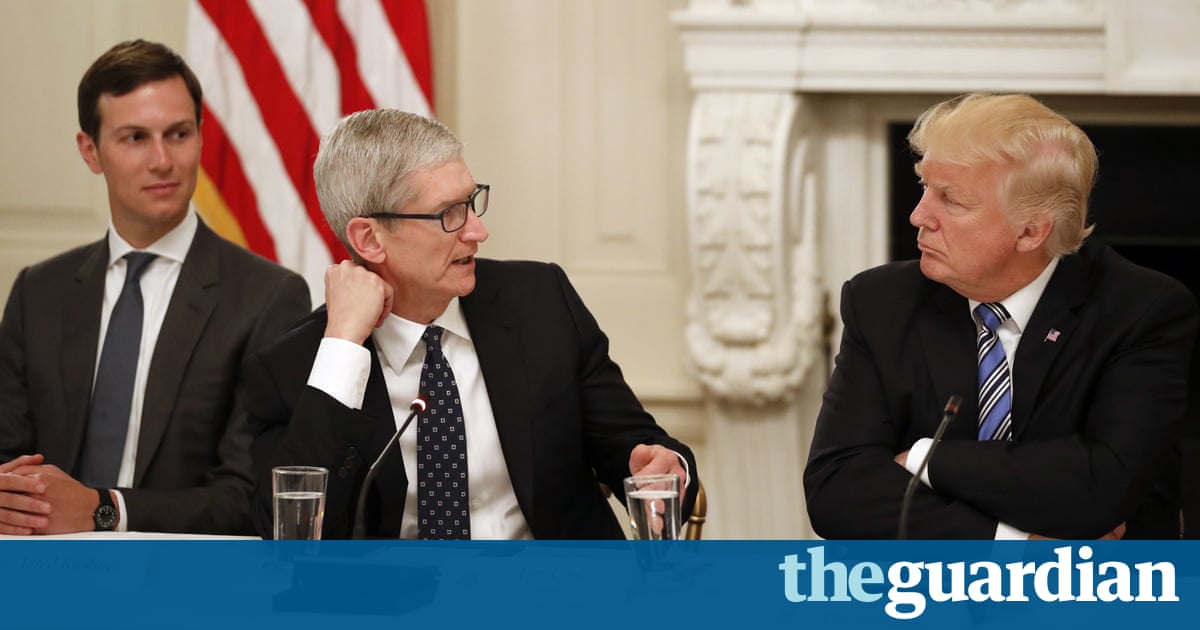 Donald Trump called for sweeping transformation of the federal governments technology during the first meeting of the American Technology Council, established by executive order last month.
Eighteen of Americas leading technology executives including Amazon CEO Jeff Bezos, Apple CEO Tim Cook, Microsoft CEO Satya Nadella and Eric Schmidt, the executive chairman of Google parent Alphabet convened at the White House Monday for the summit.
Government needs to catch up with the technology revolution, said Trump. America should be the global leader in government technology just as we are in every other aspect, and we are going to start our big edge again in technology such an important industry.
The tech leaders spent four hours meeting officials including vice-president Mike Pence, treasury secretary Steven Mnuchin and commerce secretary Wilbur Ross before meeting with the president. Ivanka Trump, the presidents daughter, was also present.
They discussed modernizing the governments technological infrastructure, cutting fraud and government costs and improving services for taxpayers. The White House believes these measures could save up to $1tn over 10 years.
Together we will unleash the creativity of the private sector to provide citizen services in a way that has never happened before, said White House senior adviser and Trumps son-in-law Jared Kushner, before the sessions started.
Kushner highlighted some astonishing examples of outdated federal IT infrastructure, including the fact that the defense department still uses 8-inch floppy disks on some of its legacy systems. He also mentioned that civilian agencies maintain more than 1.6m email addresses per month using on-premise servers at an average cost of $20-per-user per month. Switching to cloud-based email services could reduce these costs down to $3-per-user per month, he said.
Our goal here is simple: we are here to improve the day to day lives of the average citizen. Thats a core promise and we are keeping it, said Kushner.
We will foster a new set of start ups focused on gov-tech and be a global leader in the field making government more transparent and responsive to citizens needs.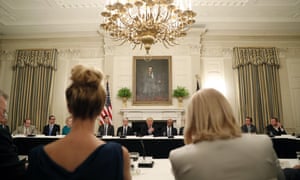 Read more: https://www.theguardian.com/technology/2017/jun/19/donald-trump-american-tech-council-government-overhaul